Mythri Sambasivan-George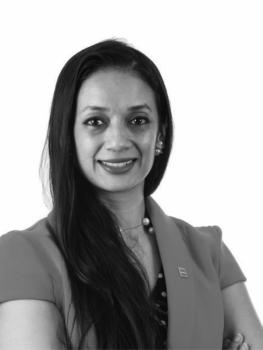 Fellow Certified Chartered Accountant (UK); Chartered Management Accountant (CIMA UK)
Fellow of the Botswana Institute of Chartered Accountants (BICA)
Mrs. Sambasivan-George joined Letshego Holdings Limited in 2010 as Group Finance Manager with a mandate to streamline operational, process and reporting control and quality across the Group's footprint. This included overseeing the implementation of an integrated banking and financial reporting system from the Group's finance and ICT shared service centre.
In 2014, she moved to Letshego's newly created Group Head of Corporate Affairs function. She is responsible for driving the stakeholder engagement and communications agenda, championing brand equity and directing the Group's corporate social investment.
Prior to joining Letshego, she gained over 10 years' experience in the accounting and advisory profession, the last 7 of which were in senior management in KPMG's Audit and Assurance division.